dD+P led design on the new Stillwell Avenue Portal Building that connects the D, F, N, and Q lines to Coney Island, a cultural landmark and gateway to one of New York City's most uniquely recognizable icons.
The 33,000 SF, 3-story mixed-use building in the heart of Coney Island, is considered the largest above-ground subway station in the New York City Transit system. The design includes a 7,600 SF ground floor retail arcade to serve as the main entrance to NYC Transit subway lines.
In order to retain the terminal's historic integrity, items recommended for listing on the National Register of Historic Places such as the terra-cotta parapet on the existing building were removed, restored, and incorporated into the new building. What remained of the building was demolished and replaced by a collage of elements that recall the "Playland" character of Coney Island's past and express the new program housed within, which supports Coney Island's future.
The combination of original terra-cotta panels, new cast stone, and painted steel, shape a mixed-use building in character with its beachfront surroundings.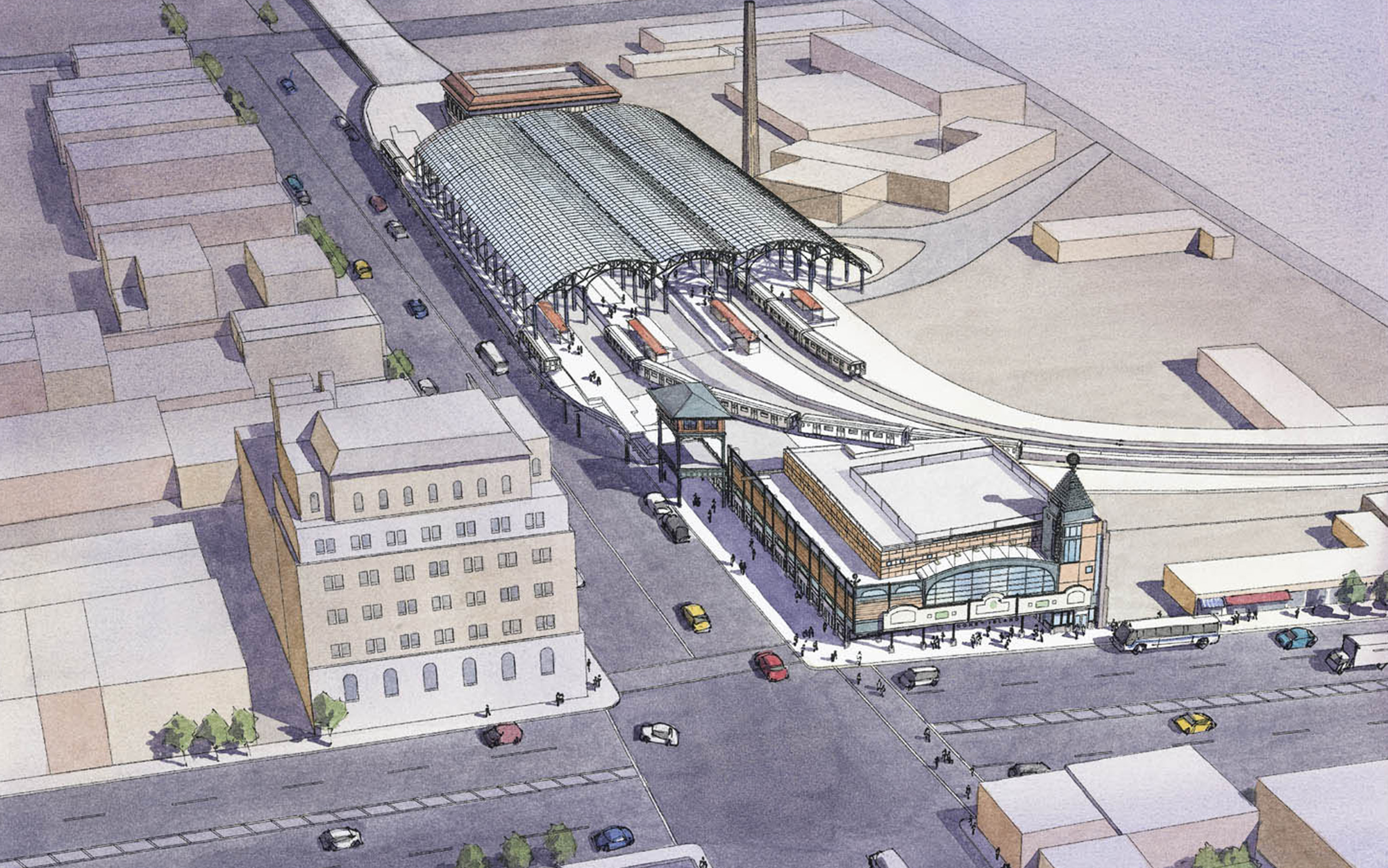 Designed to evoke Coney Island's classic light studded amusement park buildings and rides.