Significant to the revitalization of Downtown Brooklyn, dD+P led the design of the new Atlantic Terminal Complex located at the intersection of Flatbush and Atlantic Avenues. The new terminal has emerged as a flagship structure for the MTA, connecting eight subway lines and the LIRR.
Replacing the once iconic Flatbush Avenue Station, demolished due to irreparable age damage, dD+P's new Atlantic Terminal stands in its place, taking inspiration from the original building while modernizing a design for the 21st-century.
The project has garnered awards from the New York Landmarks Conservancy, New York Construction Magazine, and SARA. The complex's new entry pavilion anchors the corner site and integrates new customer spaces, finishes, and graphics throughout.
Hung glass and a mixture of masonry types ground the design and allow natural light to flood the space. In addition to the design of the terminal, dD+P also provided retail and commercial guideline designs for the site, as well as security upgrades to the perimeter and infrastructural improvements on the tunnels that lead to train platforms.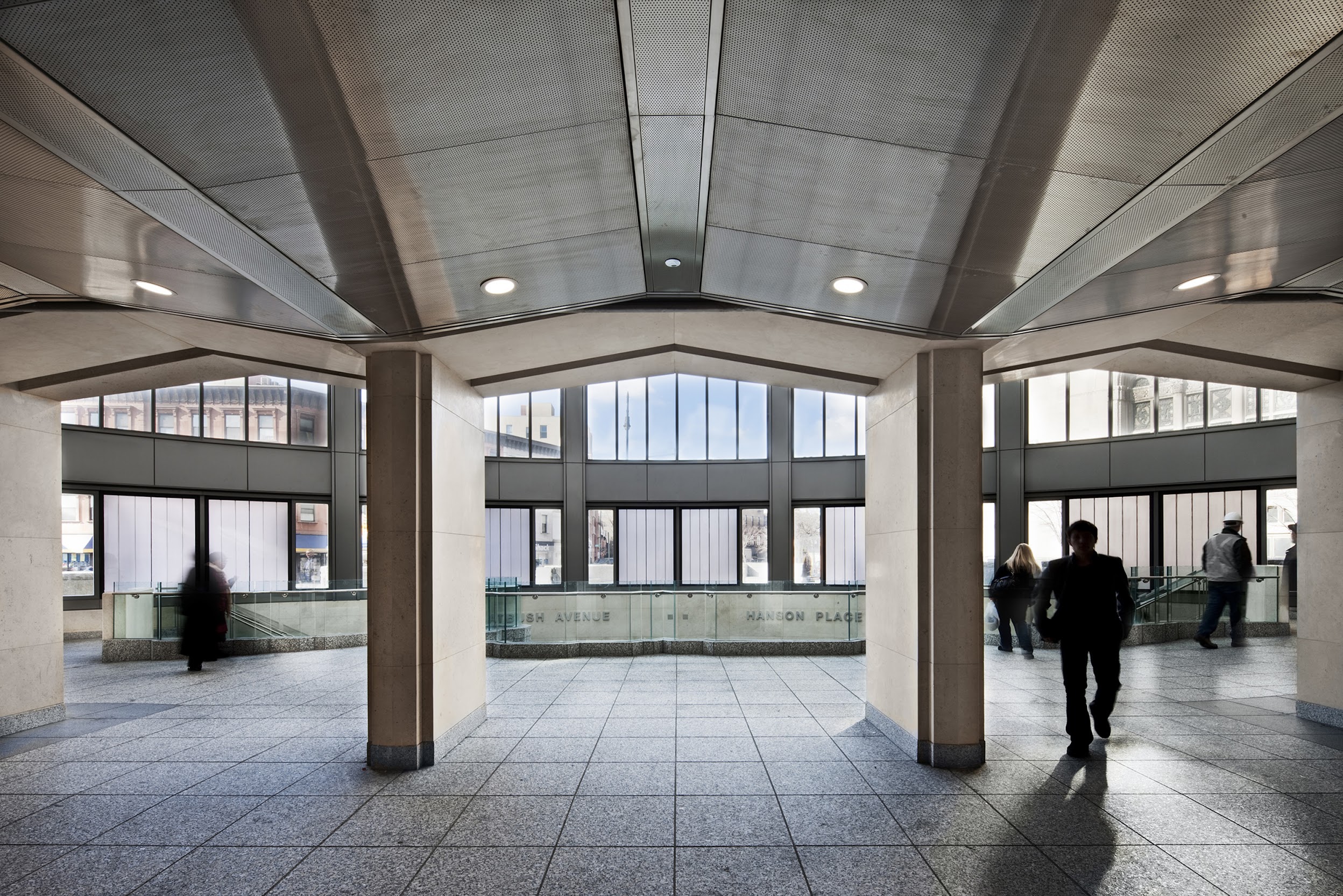 It is a place, simply put, where you would want to take a train from or to.
– Former Brooklyn Borough President, Marty Markowitz