Re-Envisioning the Elevated: Four Stations on the Astoria Line is a project that set out to renew and rehabilitate four historic elevated subway stations in the highly residential, Queens neighborhood of Astoria.
This project was defined by four crucial elements: a dedication to progressive and adaptive methodologies, responsible use of public funding as a means of responding to the present, an introduction of real-time transit information, and a connection to both the stations' community and history. The MTA's intent was to evaluate the results of these "pilot" stations and move forward with a well-tested approach in future station design.
These Astoria stations renew the connectivity between the community and transit. Now more than 100 years old, these stations have the technology to provide customers with real-time travel information and a station environment appropriate for a world-class transit system. Civic responsibility and community engagement drove the success of this project.
Please see "Re-Envisioning the Elevated" Receives an AIA New York State 2019 Excelsior Award for more about the project.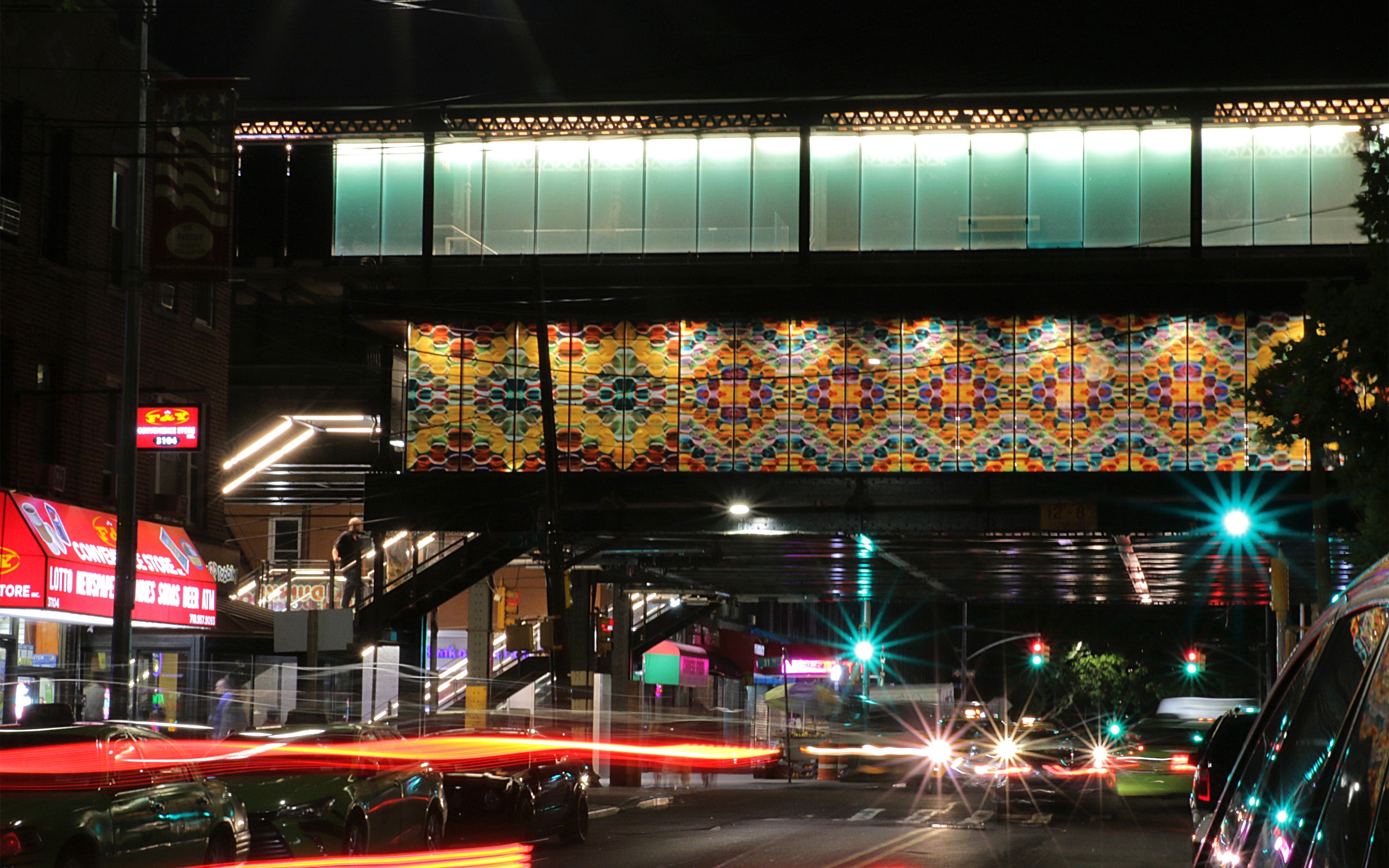 Art panels serve as exterior walls, elevating public art to the scale of infrastructure and connecting community to transit.