For Washington DC's Metro System, dD+P provided design services on new, innovative station architecture, transit development, and component prototypes. The most visible aspects of dD+P's work on this project are found in the newly designed stations along WMATA's massive Dulles Corridor Metrorail extension.
A majority of DC's most recognizable stations are found underground, designed originally by architect Harry Weese using the barrel vault motif. The challenge of acknowledging this history on an above-ground station was met by a design that pays homage to Weese's iconic motif while drawing inspiration from the beautiful Northern Virginia landscape.
As part of one of the world's most famous transit systems, the design for these stations had to be cognizant of the infrastructural context. The extension of Washington Metro's Silver Line was a huge undertaking involving five separate stations. Collaboration amongst the large design team and careful construction administration was key to the project's success.
With the rapidly modernizing architectural landscape, these stations not only pay homage to the Metro System's history but integrate sustainable elements that bring these designs into the 21st-century. Certain elements include a passenger environment infused with natural light and engineered for maximum natural ventilation, as well as a selection of environmentally responsible materials.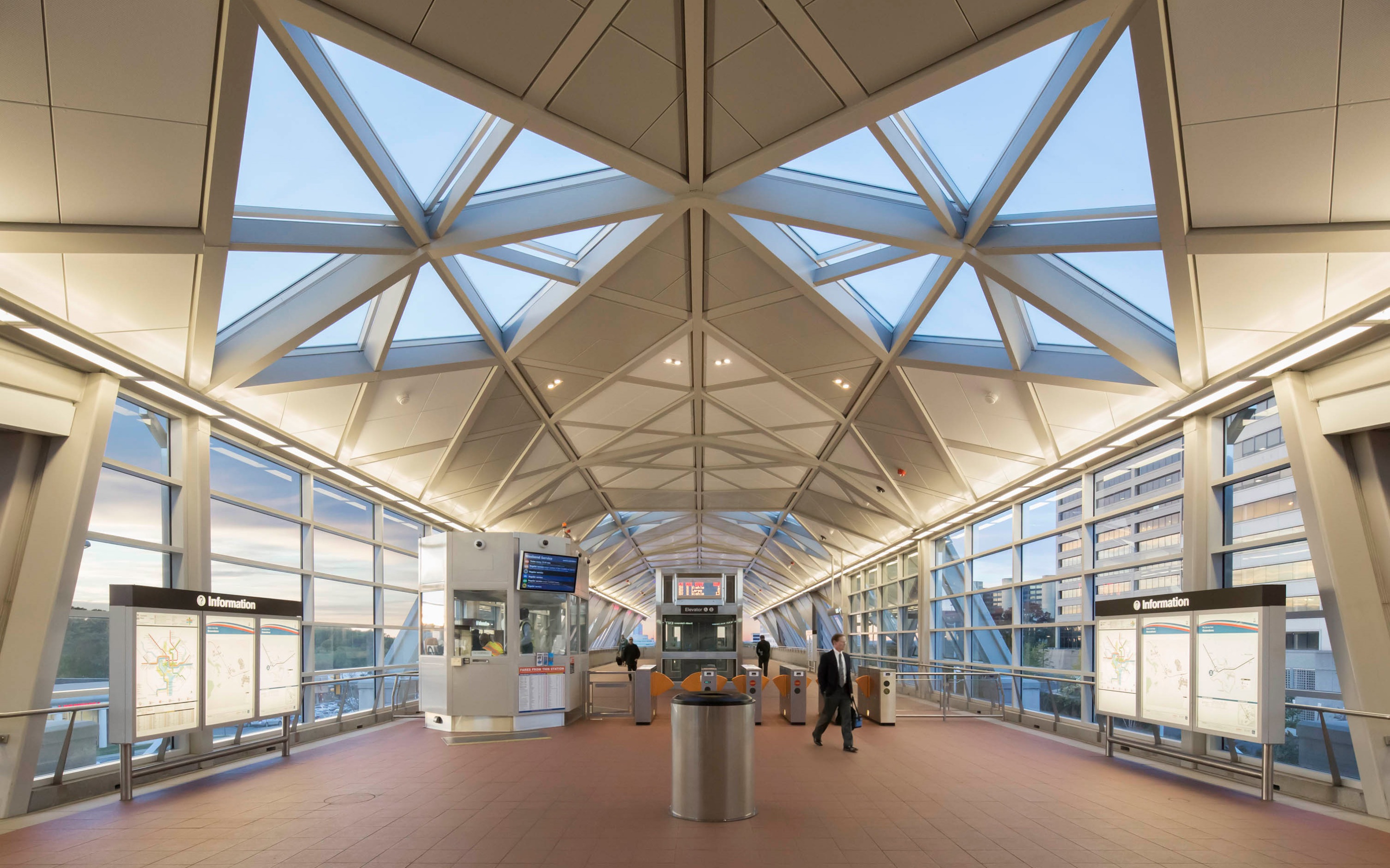 Designed to evoke a blend of the famous METRO underground stations with the Northern Virginia landscape.