dD+P led a large architectural and engineering team in the rehabilitation of Cornell University's historic Fernow Hall, as well as the design for its adjacent, state-of-the-art addition.
Originally built in 1912, Fernow Hall is listed on the National Register of Historic Places. The existing building and its new addition are now LEED Gold Certified and house over 30,000 SF of space, including lecture rooms, faculty offices, conference rooms, and classroom addition.
Rehabilitated to accommodate the needs of Cornell's College of Agriculture and Life Sciences, the project was part of a multi-phased critical maintenance plan that addressed the need for an innovative instructional and research facility. Interior and exterior building systems were restored and upgraded to achieve this goal.
The addition contains a series of sustainable initiatives, including a daylit north-facing facade, a rain garden, and a green roof that allows the students to experiment with xeriscape and sustainable plantings. Landscape design, also provided by dD+P, was a key part of the project and its success. A rain garden with self-sustaining vegetation was implemented to mitigate stormwater runoff, contributing to Fernow Hall's standing as LEED Gold Certified.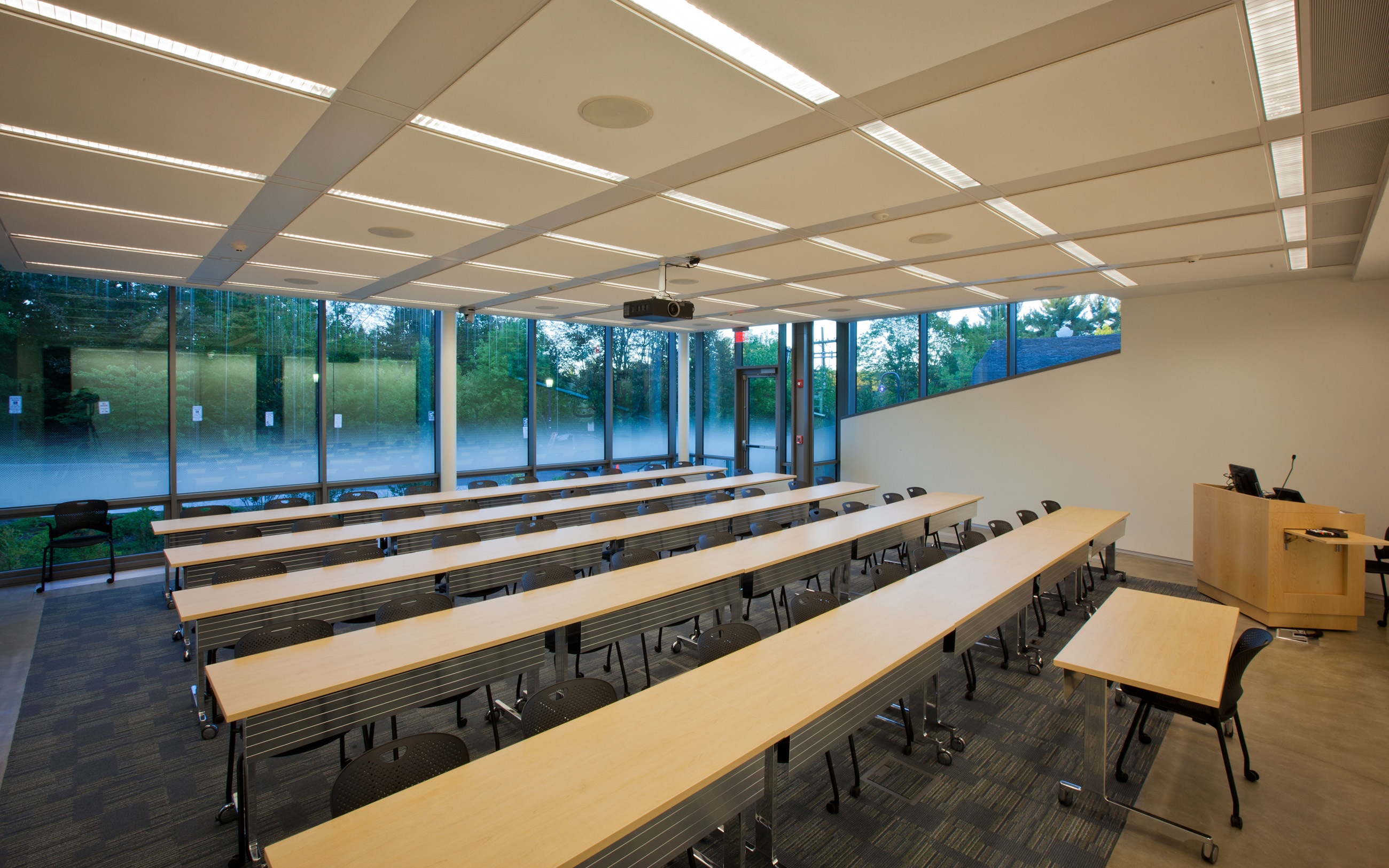 The most essential goals for the project were preservation, restoration, and innovation…