In facilitating the design for Staten Island's new MTA District 9 Police Facility, a comprehensive program evaluation was performed to establish an effective group of programmatic spaces on an MTA prioritized location – the result of sweeping new development in the area.
The design process incorporated both analog and digital activities. Massing options were developed digitally, and a series of analog models were built to analyze massing and spatial relationships. These building studies were mindful of the urban positioning of the building along what is currently a thoroughfare but expected to transform into a prominent pedestrian "boulevard" as the result of a new zoning initiative.
As a civic building on Bay Street – envisioned as a future pedestrian boulevard by New York City Planning – the police facility is prominent along the proposed street promenade. The building's scale and program produced a design that balanced requirements for privacy with an open entry community facing – mediating between opaque and transparent, through the implementation of color in response to a requisite lack of windows.
A compact arrangement of spaces stratifies public to private back from the street. In section, the space is layered with public and processing areas at ground level along with staff amenities. On a second level, spaces are organized for police administration activities.
Wellness is advanced through the introduction of a stair, entered at grade by officers. It connects the three levels of the building through an open core on each level. Exterior openings in the stair also allow daylight to reach the center of the building.
Distinctive blue on the street-facing façade, along with the facility's transparent entrance, amplify a sense of community immersion. Yellow on the building's rear serves both as an architectural feature and – being located on an active rail yard – a signaling mechanism to oncoming trains and surrounding active equipment.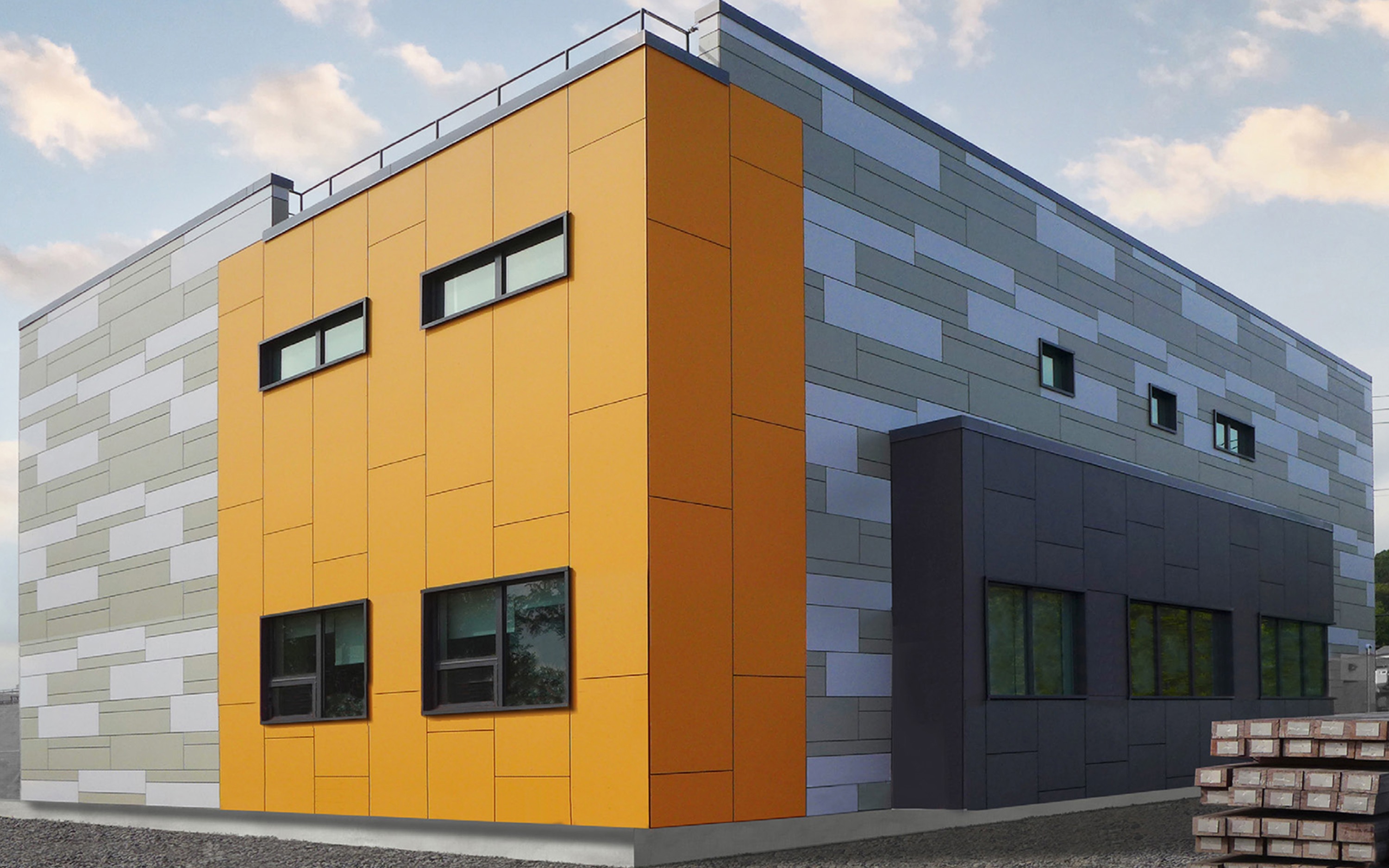 The intersection of public safety and community development.