With design excellence, constructability, and cost efficiency as key selection criteria, dD+P was retained to design the Design-Build MTA Clifton Railcar Maintenance Shop in Staten Island. This project consisted of broad site analysis of the waterfront property to accommodate a maintenance facility with multiple maintenance/repair shop building components as well as an equipment yard in a tight project perimeter.
The facility accommodates a maintenance shop with welding rooms, part degreaser rooms, etc., administrative offices and staff support spaces including conference rooms and lunchrooms, and additional shop support spaces such as a machine shop, carpentry shop, and storage spaces.
The facility incorporates a high-performance façade and building envelope, an integrated flood resilient design including a 12' flood protection strategy high casting concrete flood wall as well as flood logs at all entrances. The team studied and analyzed numerous leading flood proof systems and products before specifying submarine doors. Other sustainable features include sunshades, control dampers, and a highly insulated metal façade.
Design quality was key and at the forefront of the Clifton Railcar Maintenance Shop project, to ensure a smooth, highly coordinated design process and an equally smooth, multi-phased construction process. dD+P led an all discipline BIM documentation design which included right construction pages and multiple phased milestones. In the end, the design and construction team partnered to develop and build a phased construction process.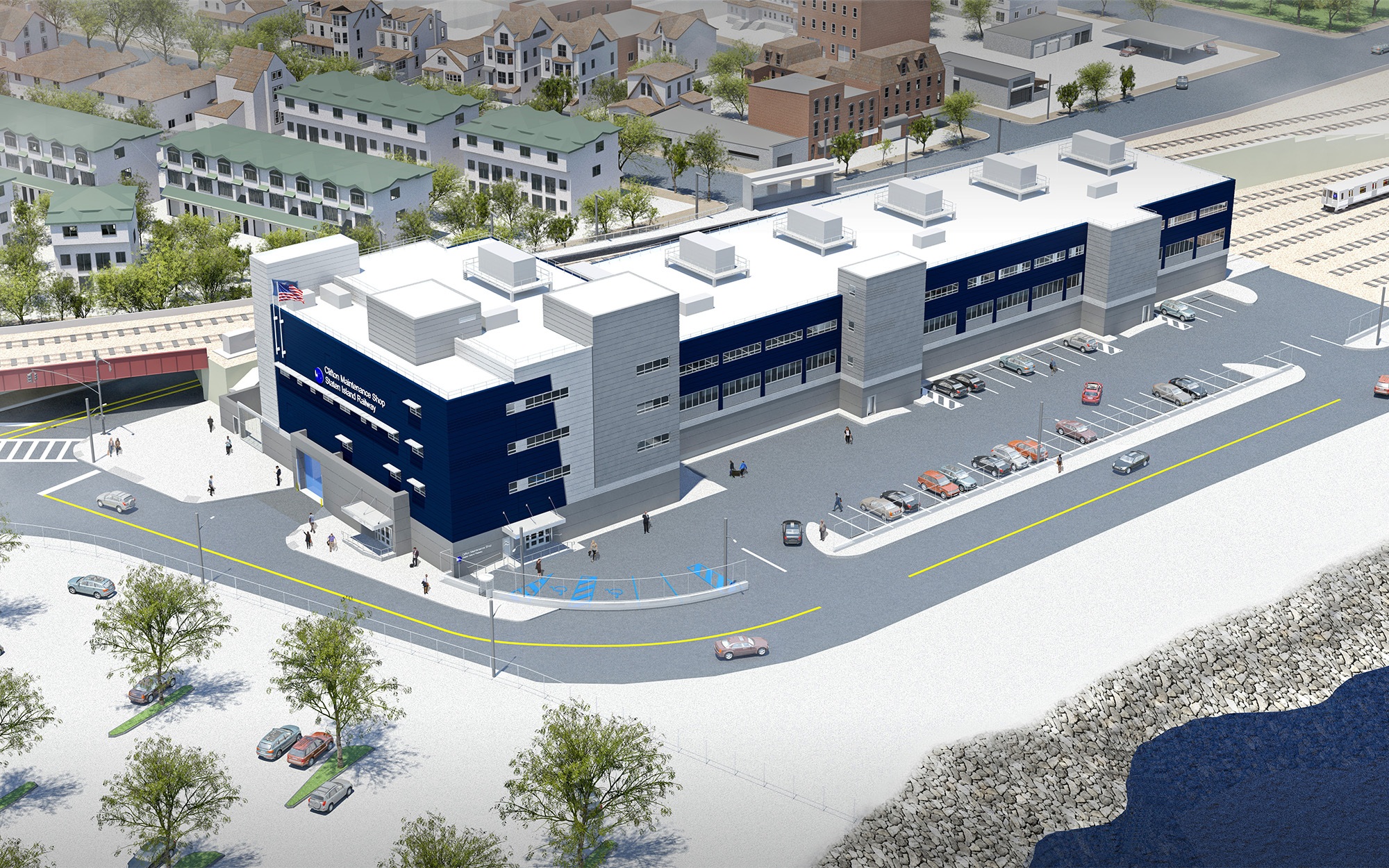 Sustainability and resiliency at the forefront of practical, efficient design.