Upon the collapse of a section of brick masonry, dD+P was selected to inspect, analyze, and design repairs and renovation of the train halls for these two significant historic subway stations dating back to 1905. The two stations are among New York City Transit's (NYCT) earliest and deepest stations that also include very unique architectural features and engineering components.
The extensive masonry restoration program included the removal of existing face brick where the failure had occurred, anchoring of the historic face brick finish, overall cleaning, and restoration of other damaged or missing finish material such as mosaics and tile work. The rebuilding of these historic stations to meet current code requirements while maintaining the historic design was a challenge that guided the development of the project.
A complete rehabilitation of the arch for each station was also part of the scope and was addressed by new glass-fiber reinforced concrete (GFRC) suspended ceiling systems in the colors and pattern of the historic ceiling. Further improvements consist of a multi-purpose armature assembly to carry and conceal station services such as electrical elements and a gutter for water diversion.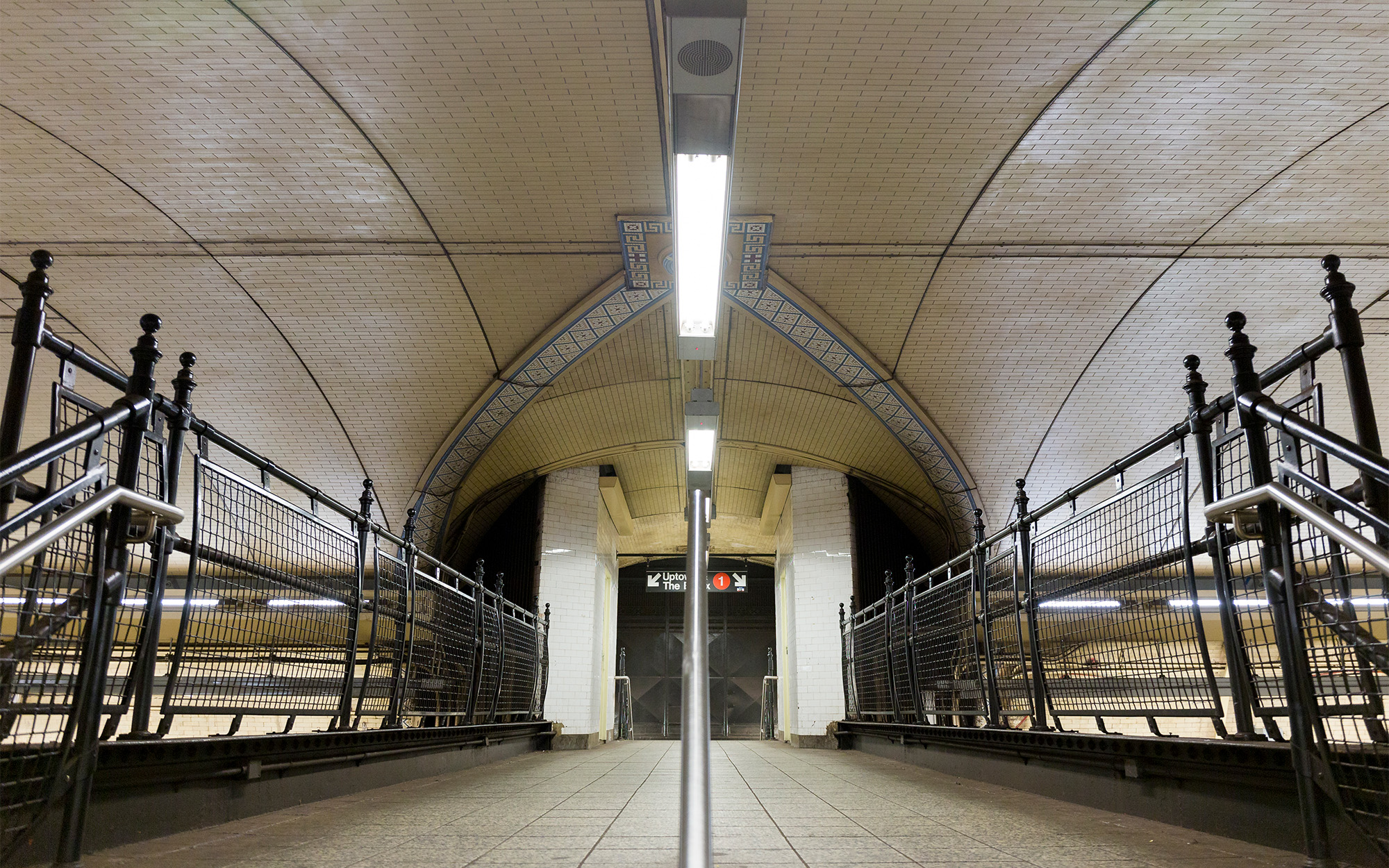 2019 AIA NY State Excelsior Awards for Public Art – Award of Merit
2018 SARA NY Design Awards – Design Award of Excellence
…restoring two 100+ year old stations, maintaining historic integrity, and preparing for the next 100 years.