As COVID-19 cases skyrocketed in NYC at the onset of this pandemic, under a directive from the Governor's Office and the Jacob K. Javits Convention Center, dD+P was retained to take quick action in providing design and construction build-out services for a secure, patient-oriented, yet temporary hospital that could ease pressure on the strained NYC healthcare system. This unparalleled endeavor involved design and collaboration between the Javits Center and a wide range of local, state, and federal agencies.
The original Javits Center Temporary Hospital design was intended to admit non-COVID patients, ensuring that all NYC residents could receive the medical attention that they required. The approach in this process was to take the emergency and temporary hospital program requirements, outlined by FEMA and the NYS Department of Health, and translate them into an interim medical facility coordinated by the US Army Corps of Engineers. These guidelines have been meticulously checked to meet the needs of the medical staff and patient care.
As COVID-19 cases continued to spike and the numbers began to seem untenable, the hospital was transitioned into a COVID-specific treatment facility. The hospital's design was adapted to follow even stricter medical compliance while still maintaining a comfortable and hospitable atmosphere for a wider demographic of patient needs. The final design complimented the Javits Center's existing organization and aesthetic yet preserved its integrity as a global meeting place.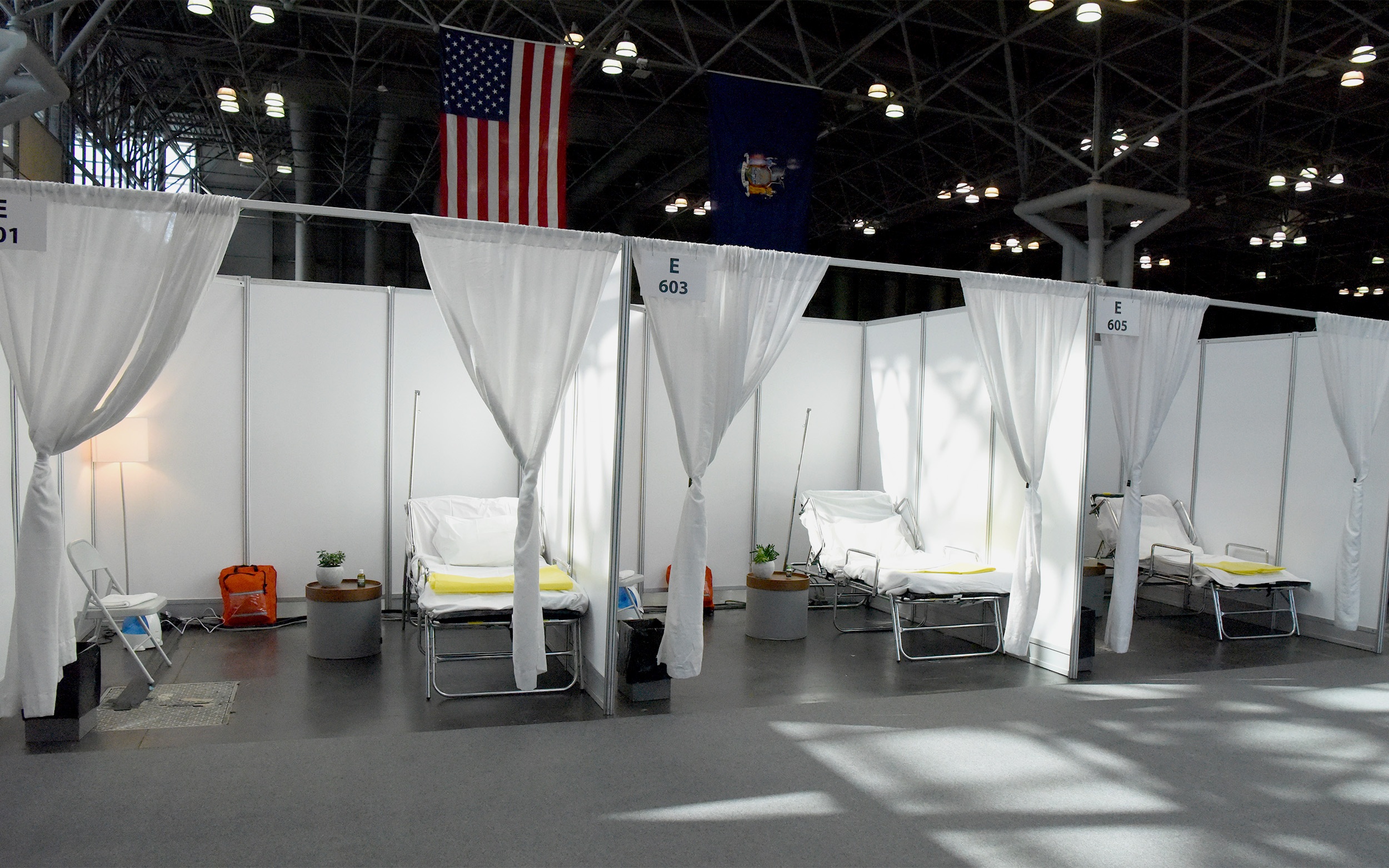 In an unprecedented time, it offered up comfort and peace of mind to a city steeped in uncertainty.