dD+P, in collaboration with Leroy Street Studio provided design services to the Chinatown Night Market through a tailored infrastructural layout of Forsyth Plaza and aesthetic consistency of vendor stations to give this event a signature yet quintessential feel of a vibrant Night Market with more accessible, varied, and abundant vendors. The event continues to emphasize themes of supporting local vendors, dedication to continuing bringing more foot traffic into Chinatown during weekday evenings and helping to make underutilized city spaces more welcoming and accessible to the public.
Located at Forsyth Plaza next to Chinatown's iconic gateway to the Manhattan Bridge, the summer event series is a renewal and reinvention of the Chinatown Nights program. Taking cues from the cultural significance that night markets have to the local community, the event series is a celebration of food, art, and culture, showcasing the local vendors, performers, and artists that make Chinatown the place that it is.
Video by Kate Levy
For more about the project, please visit the links below:
Neighborhoods Now 2021 with Asian Americans for Equality & Think!Chinatown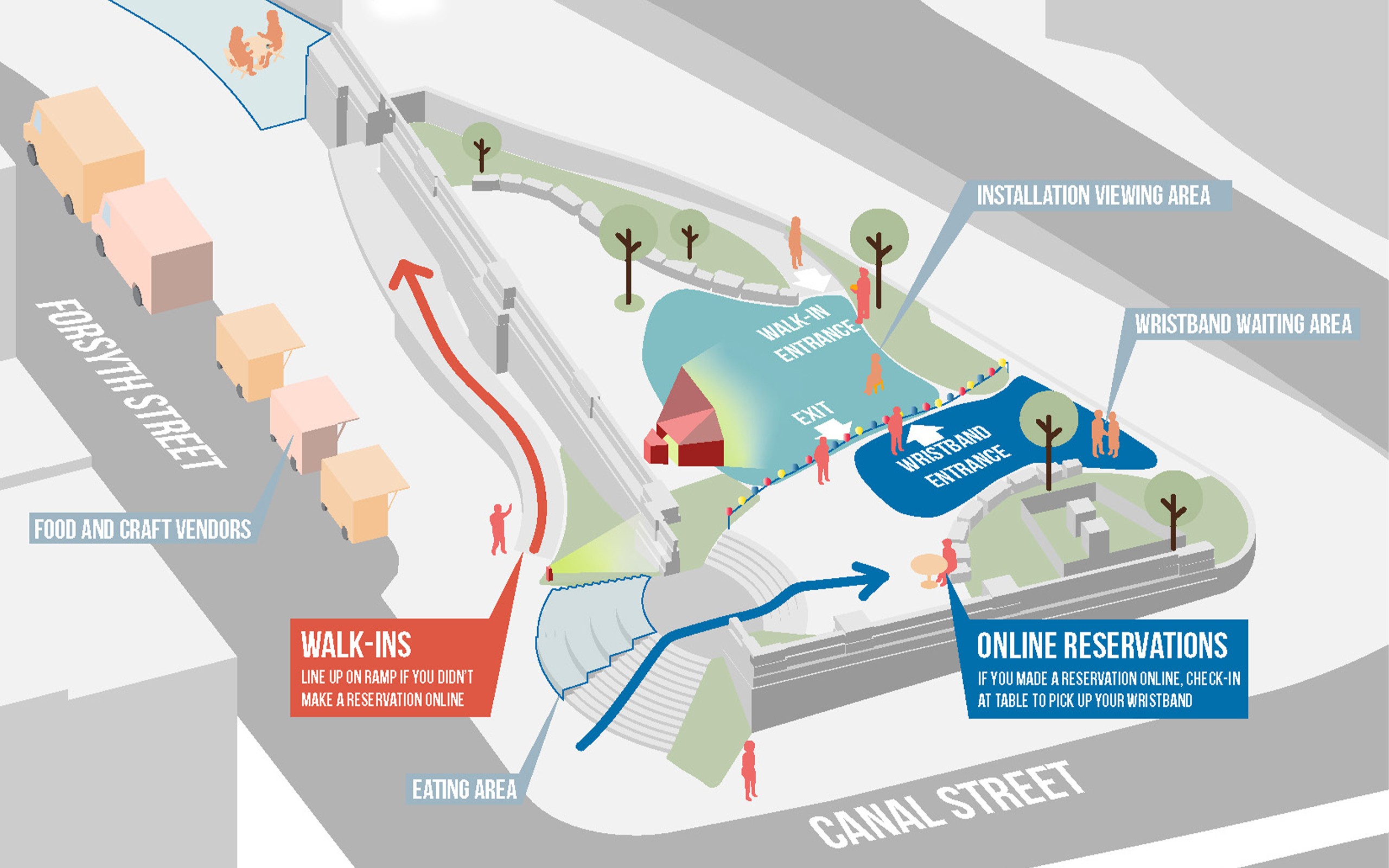 …a place for our community to come together, celebrate, and claim safe space in our public realm.