Amongst nearly 200 submissions from 31 countries for the Newark Visitor's Center International Design Competition, dD+P came in first place with a design that is both a reminder of the city's past and a contemporary symbol of the city's spirit.
dD+P's submission, entitled Portal to the City on the Meandering Passaic River, takes inspiration from the site, which is adjacent to the Riverfront Park. Located on the banks of the Passaic River, interiors of the building pay homage to Newark's history, positioning it as a cultural gateway to the city through exhibits, building materials, and natural light.
The building's exterior emulates nature by finding organization within the chaos. Just as waves of the river crash, tides of the water flow, and years of pressure and weathering erode, everything in nature has intention. The purpose behind seemingly arbitrary curvilinear forms in the center's design are discovered upon further exploration, guiding visitors toward the roof garden or outdoor café or multiple points of entry.
Newark as a city has been shaped geographically by the Passaic River, but just as time and pressure mold a river's path, Newark's character has been shaped by culture and history. To honor a feature so important to the city's formation, this design emulates the river, serving as a place of memory for people to gather, a place that can one day, like the river itself, serve witness to the city's next transformation.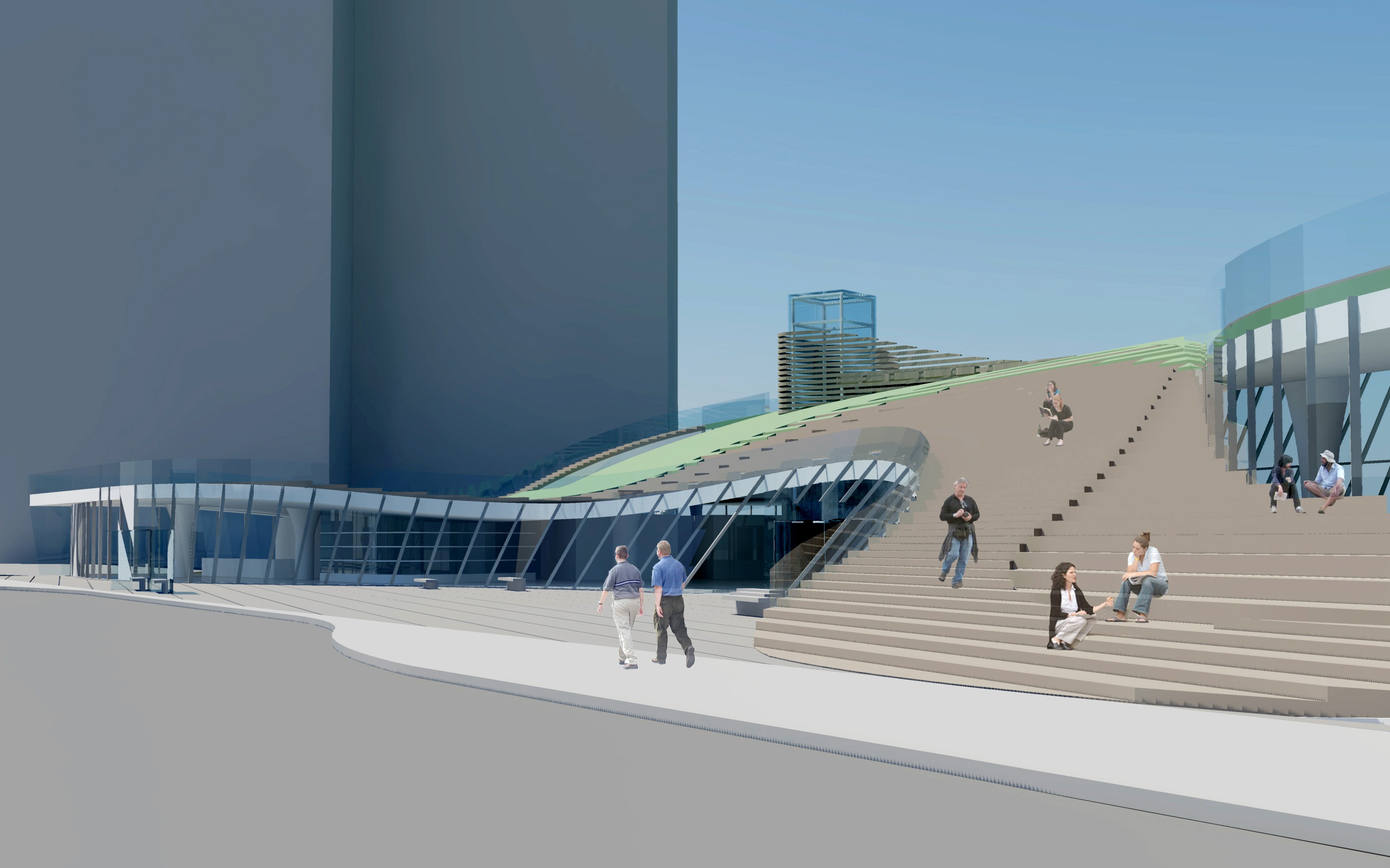 Portal to the City on the Meandering Passaic