dD+P and its design team provided full architectural and engineering design services for the restoration of the New York Aquarium (NYA). A majority of the buildings, structures, and systems on this 14-acre campus located at NYA were damaged in Superstorm Sandy in October 2012. The objective of the project was to restore the Aquarium to its pre-storm state and to develop a comprehensive strategy to provide flood mitigation, in cooperation with FEMA, to prevent damage during future storm events. Where possible, resilience was established with modified and new landscape. A backup generator and extensive assortment of physical upgrades were proposed to strengthen the multiple structures comprising the Aquarium campus. Among these improvements was a pedestrian-friendly perimeter site wall and fence, water resistant metal doors, panelized covers, flood log barriers, flood guards and doors, waterproofing devices, and backflow prevention.
Additionally, dD+P is collaborating with the Wildlife Conservation Society (WCS) exhibit and graphics department to coordinate lighting, audio-visual elements, and life support systems as well as restoration of the existing base buildings. There are three major exhibit spaces that total approximately 30,000 SF of publicly occupied spaces.
See the NY Aquarium Fully Reopens After Sandy Repairs for more on the full reopening.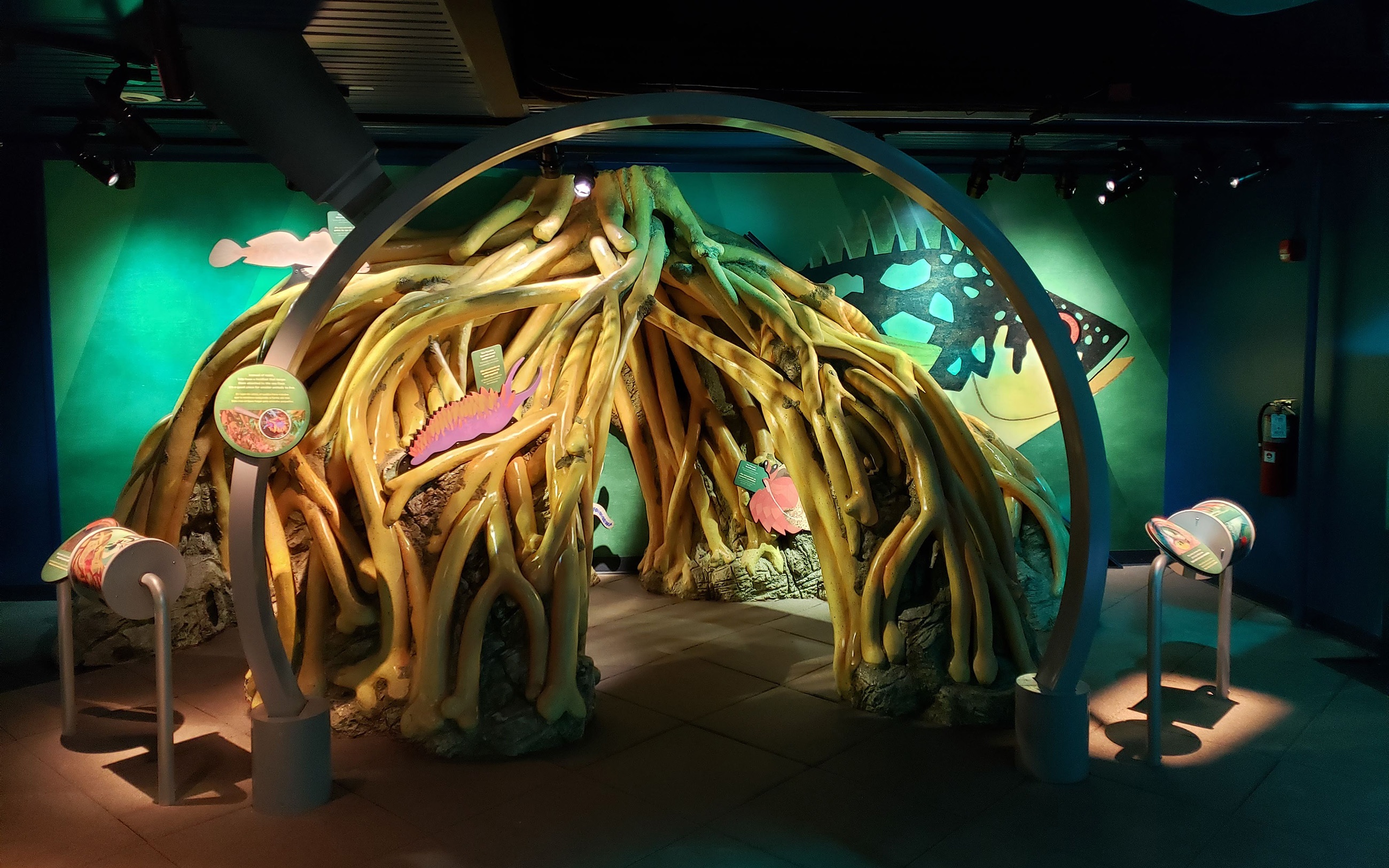 A collaborative design process resulted in new approaches to exhibition design, resiliency, and restoration.